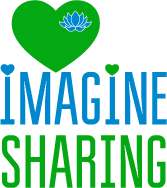 The most basic and powerful way to connect with another person is to listen with your heart.
Over the past three years I have been on a journey of self-discovery; looking deep within to determine my core value, my personal vision and life purpose. Through this process it became clear that I had a need to create an entity that promotes sharing and fosters heart connections. What was not clear was how this will play out in the world, how will Imagine Sharing deliver? As I write this, I have not determined specific objectives or strategies or written a business plan because I see Imagine Sharing growing organically in sync with my personal development. I have opened my heart to receive and I trust the perfect opportunities will arise at the exact right moment.
SHARING GIFTS OF KINDNESS
On a regular basis we gather together to make special gifts that we later distribute secretly within our communities. Each gift contains a message to the finder letting them know the gift is for them to bring them joy!
The making of the gifts is a heart-warming process; everyone who attends enjoys connection, laughter and a cuppa with plenty of yummy snacks.
Participants have indicated that they had so much joy themselves in making the gifts, the creative component was refreshing & secretly distributing them made their hearts full; knowing they would make someone's day.
One gift recipient sent this private message to the Imagine Facebook page
"Hi There, Today I was left a gift by a customer at my work, and I wasn't sure who it was, but I found a note attached. It honestly made my day, and it made me so happy! Thank you so much to whoever left the gift!"
The Aussie Summer of Transformation
In January and February 2018 we partnered with Kashmira Mody (Learning Essence / Essence Consultancy Founder & Principle Coach) from India to host three incredible events based on the powerful principle of personal transformation!
Design Your Life Playshop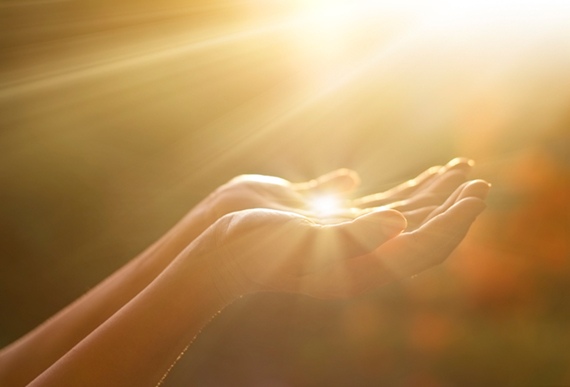 Leading A Heart-Centred Life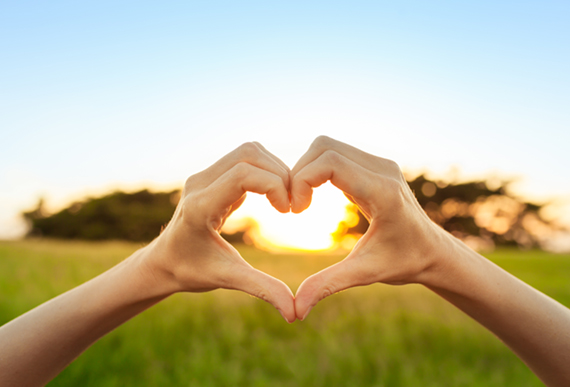 Journey to the Self Retreat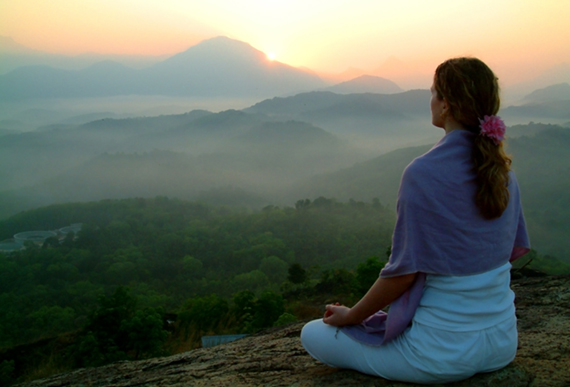 "Reflections of a Transformational Summer" by Kashmira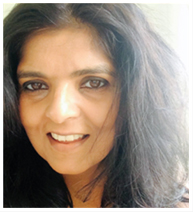 I am just back from an amazing 5 weeks in Australia delivering several transformation events interspersed with holiday time & of course retail therapy!
Today I want to reflect on the impact of sharing my work in this beautiful, high-vibration country with you. As always, I can only describe how this experience has shifted me personally & professionally and I hold the intention that reading about it may trigger something for you too!
The events were varied and included a 2-day Playshop, a series of 3 evening sessions and then a 4-day residential retreat. The content and the processes were different and the import the same: to inspire & nurture transformation. What is transformation, you might ask? Transformation is the 180-degree shift in our response to life from primarily being driven by external stimulus to being powered from the inside – by our core value, life purpose & vision!
As the participants and I explored the structures and processes, here is what happened for me – in bullet points of course to honour the electrical engineer in me.
I rediscovered the power and simplicity of this Transformation work that I share – anew, with fresh eyes and clear heart. Eleven years on, it has created this feeling of wonder in my heart and given me a mega energy boost for my life & my work.
I felt unswerving trust that all of us – human beings everywhere regardless of all our differences in form, gender, opportunity and geography – are the same. We have the same need for acknowledgement, for validation that our lives stand for something and for love – to give it & receive it!
Paradoxically, I also noticed how each one of us is completely unique – during the events it was powerful to notice that each person responded and received in their own special way! I could see that the world needs each of us to be exactly who we are, and blossom and flower in our own potentiality rather than follow or imitate anyone else.
Now something specific about Australia – I came away rejuvenated by the hope, the get-up-and-go spirit, the kindness towards strangers and strong sense of justice that I experienced in all the people I met in my events and elsewhere. The world can learn a lot from Australia as I did in 5 short weeks.
I have absolute confirmation that wellness matters – movement, meditation and breathing create a body-mind-soul complex that has the vitality to support your life journey. When you make yourself well in one area, then that wellness feeds all areas of your life. And it is never to late to get started.
I have to end with love of course – the greatest gift of this Aussie adventure has been the care, support and love I received from my friend Tracy. I know more than ever that love actually does make the world go around – her total commitment to make my stay comfortable and fun is the foundation of what I was able to deliver forward. I know that the events and this summer were magical because they were powered & propelled by this love!
PS As I write this note, I can tell you that new adventures beckon already – my inbox and message bin has been streaming with more opportunities to travel, to share my work with new people and to continue to have conversations that inspire & nurture transformation.
Continue to follow me to learn more about my upcoming events and new adventures…come join my tribe! Click Here to follow »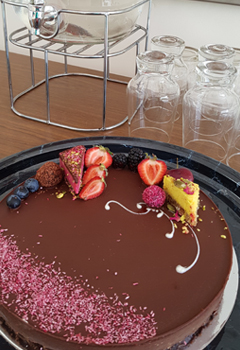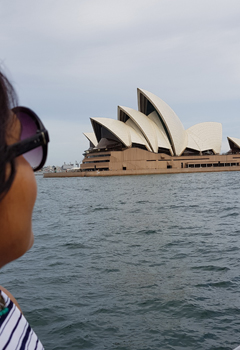 LOVE from Event Participants
The Design Your Life Playshop was one of the most challenging yet magical moments of growth I have experienced in my life so far. Having been in the personal development space for some time, I believed I was ready to conquer during the weekend, however this workshop was like no other. It challenged my core and enabled me to get deeply curious about;  How I was playing in life.  Kashmira and Tracy were divine in hosting this Playshop and held the space so securely for each individual to emotional express everything they needed to reaching such incredibly heighten moments of clarity. I could not recommend this transformational workshop more highly. Its pure Bliss.
This event was a breath of fresh air. I came away re-evaluating my goals and feeling rejuvenated and motivated. The energy of Kashmira and Tracy was contagious. I left with a renewed positivity and knowing I had the skills and support to continue my journey of transformation.
Kashmira was such a great Retreat facilitator, she has so much wisdom to share,  to help anyone overcome anything. As I am studying at University and working,  it sometimes feels like life is far too busy, and thus there is no time to look after myself. Kashmira was able to show me simple strategies that can be integrated into a busy schedule that helped me to be more in the moment and nurture my body and mind. She ensured our days were full but at the same time ensured there was time for rest creating a perfect balance. Kashmira is extremely knowledgeable about yoga and she shared the benefits of each pose, this enabled me to create my own yoga routine. Attending the Transformation Retreat has furthered my love for yoga and motivated me to make it a daily practice.  Tracy did an amazing job in organising the retreat. The venue location she picked was perfect as it was quiet, well heated and was in a beautiful location which was surrounded by nature. The food was awesome it was both nutritious and delicious. Tracy was superwoman on the retreat as she was available to answer our concerns, get us what we required and was super- fast at doing any tasks!
Thanks Tracy for introducing me to Kashmira's  Design Your Life Playshop; it was my first ever experience to attend this style of playshop..I really found it interesting and helpful.. Kashmira is a wonderful coach and facilitator…..although it was my first meeting with her, I felt so comfortable talking and sharing myself with her..she is a very good listener.. she helped me to find and explore myself.  Overall it is the best event to centre your life.. Bundle of thanks Kashmira and Tracy!