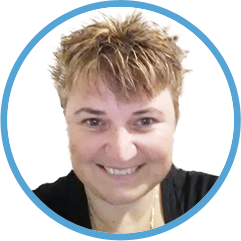 As I ponder where the "Imagine" story began, I realise the beginning wasn't just when Imagine Craft was formed in 2015, the seed was planted 25 years ago from my deep passion and love for the children in our world. A belief that children are precious and their innocent minds are full of imagination, wonder and dreams. I believe as adults in our global community we must come together to nurture, entertain and educate them so they grow healthy and happy in our rapidly changing world.
I have been blessed my entire working life to have worked as a Marketing, Promotions and Events professional for children's focused charitable organisations and businesses; from charities promoting health and wellbeing to a 12 year business partnership of a licensed entertainment company.  As a volunteer I have been privileged to be involved in the World Association of Girl Guides and Girl Scouts, a global not for profit organisation; that enables girls and young women to grow into confident, self-respecting and responsible community members.
It was these experiences that inspired me to be an IMAGINATOR! I started the Imagine journey in 2015 by forming IMAGINE CRAFT a business that sparks children's imagination by combining traditional craft methods with cutting edge App technology. Within 12 months I opened IMAGINE ENTERTAINMENT delivering quality entertainment and promotions to Shopping Centres, Community Festivals, Government Departments, Charitable Organisations and Corporates. In 2017 in response to my personal journey of self-discovery and transformation I created IMAGINE SHARING an entity to promote sharing and foster heart connections.
I am excited for what lies ahead and invite you to join me for an adventure of endless possibilities!
Let us begin,
Tracy